Solo: 1 Discovery Toolkit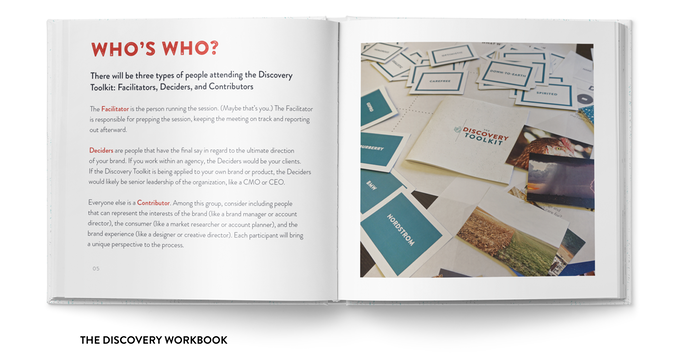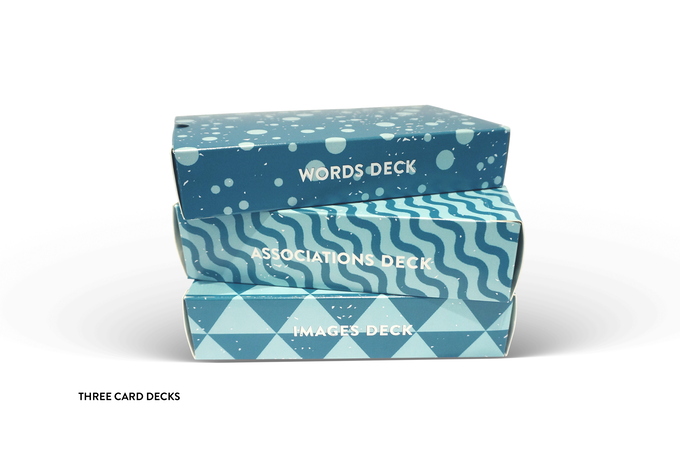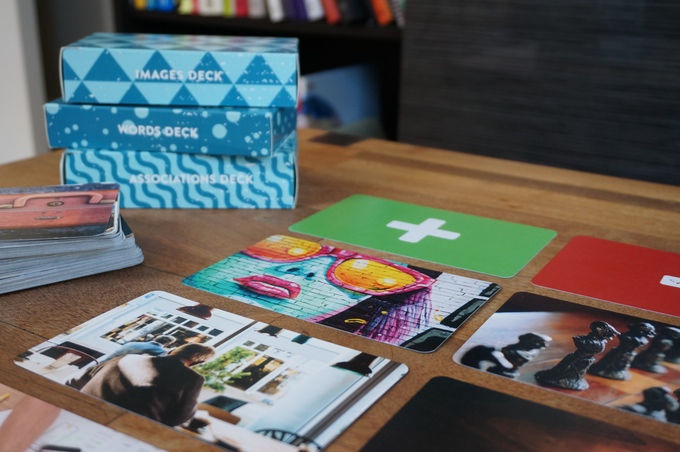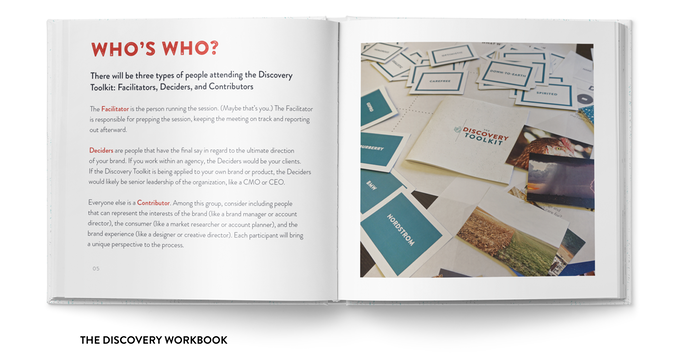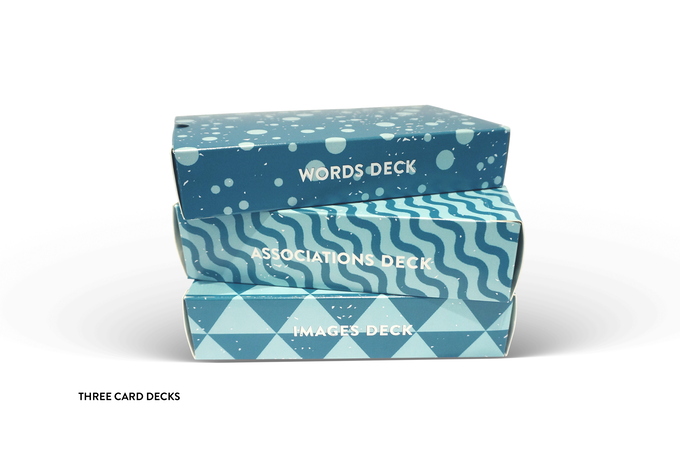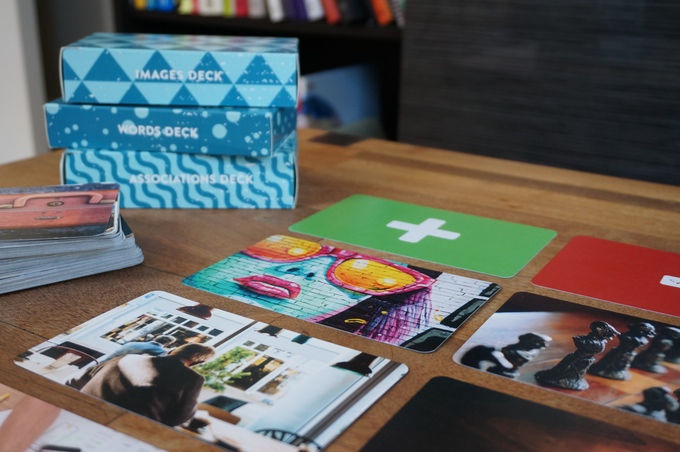 Solo: 1 Discovery Toolkit
You'll receive ONE (1) full Discovery Toolkit. Everything you need to run a Discovery Workshop.
The Discovery Toolkit is a product a decade in the making. It's the result of hundreds of collaborations with companies big and small, young and established, across dozens of categories. It was designed to help any team successfully kickoff a strategy sprint quickly and concisely. It's packed with 15+ different tools and tricks for running a successful, inspired kickoff worksession, including…
The Discovery Workbook: a 32-page workbook that includes a detailed agenda with step-by-step tips, techniques and advice for running a successful, 3-hour Discovery Workshop.
The Brand Audit Questionnaire that includes the 20 most important business questions to ask before getting started.
Three Card Decks to use within the Discovery Workshop to stimulate conversation and unearth more vivid brand language and associations. All three card decks include 75 to 100 cards, measuring 5.75"W x 3.5"L, and are printed on professional quality card stock with a smooth finish and rounded corners.
Images Deck: A stack of conceptual images to stretch thinking and begin to visualize the current and future state of your brand.
Words Deck: A set of descriptive words or phrases to stimulate debate around the key personality characteristics of your brand.
Associations Deck: A collection of leading brands from across categories to generate conversation on brand role models and identify best practices worth applying to your brand.
The Six Behaviors Poster that can help succinctly capture the motivations of a target audience. The poster measures 24"W x 36"L.
The Knowns and Unknowns Poster to separate facts from assumptions and pinpoint key knowledge gaps. The poster measures 24"W x 36"L.
Digital Bonus Materials including editable, electronic versions of essential documents to make the process run smoothly.